Sheikh Ahmed Bin Mohammed attends International Sports Innovation Conference as decorated Olympic champions share their stories with a rapt audience
American Track and Field legend Carl Lewis and Africa's most decorated Olympian Kirsty Coventry talk about the positive role played by sports in promoting tolerance and peace.
DUBAI – His Highness Sheikh Ahmed Bin Mohammed Bin Rashid Al Maktoum, President of the National Olympic Committee and Chairman of the Mohammed Bin Rashid Al Maktoum Creative Sports Award, attended the 1st International Sports Innovation Conference, which was held at the Hilton Al Habtoor on November 18 under the theme "Tolerance and Peace in Sport", and honoured the speakers for their contribution towards those noble causes.
Organised by Mohammed Bin Rashid Al Maktoum Creative Sports Award, which is a Mohammed Bin Rashid Al Maktoum Global Initiative, the first International Sports Innovation Conference brought together some of the world's leading ambassadors of sports and tolerance for discussions.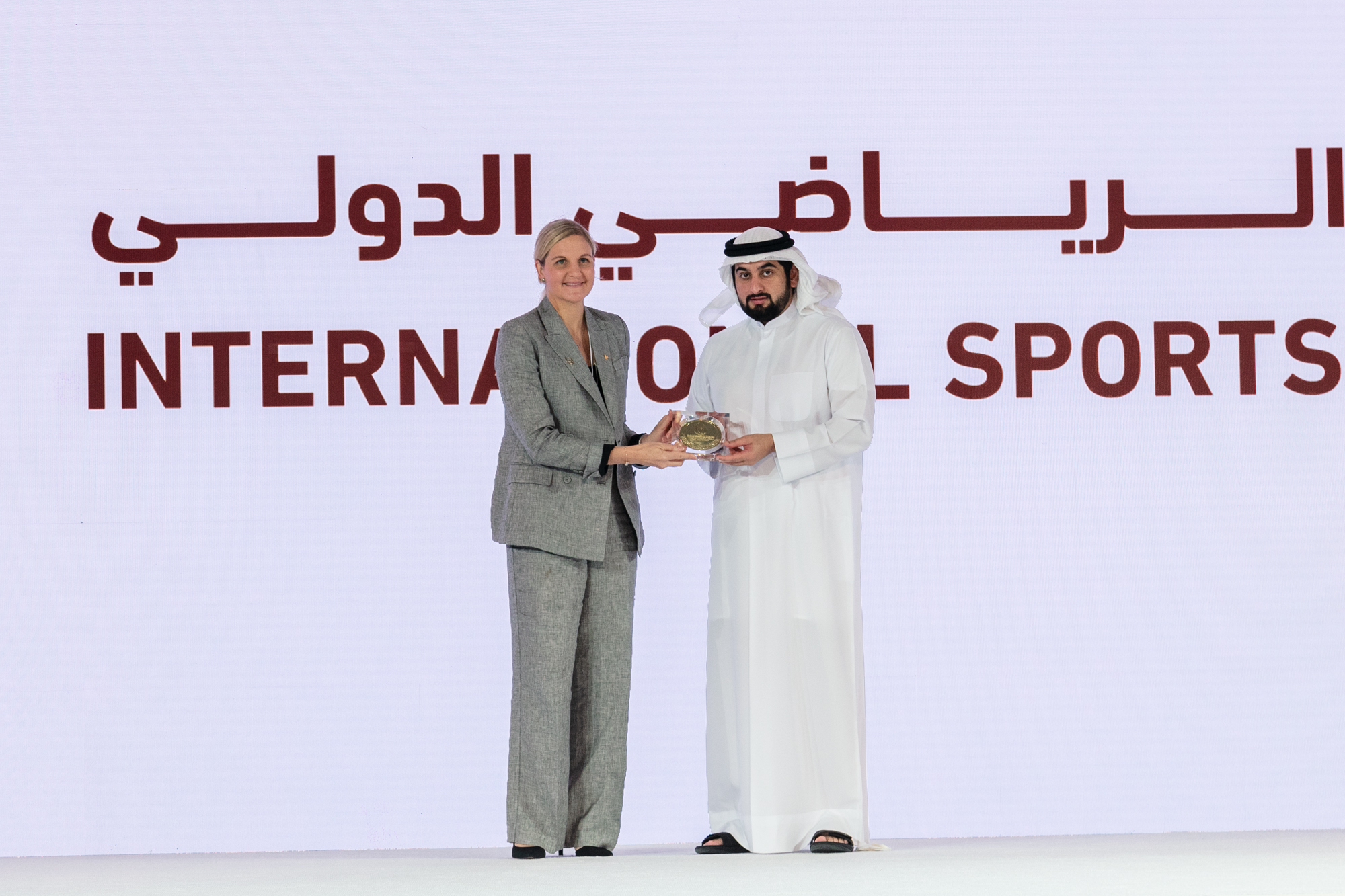 Leading the list of speakers was Carl Lewis, one of the most celebrated athletes in Olympic history, and HE Kirsty Coventry, Africa's most decorated Olympian and now Zimbabwe's Minister of Youth, Sport, Arts and Recreation; along with HE Dr Sonia Ben Cheikh, Tunisia's Minister of Youth and Sports; Ms Daniela Bas, Director of the Division For Inclusive Social Development at the United Nation's Department of Economic and Social Affairs; and former Egyptian judoka Mohamed Ali Rashwan, winner of a silver medal at the 1984 Olympic Games, and the 1985 and 1987 World Judo Championships.
His Highness Sheikh Ahmed Bin Mohammed, accompanied by HE Mattar Al Tayer, Vice-Chairman of Dubai Sports Council and Chairman of the Board of Trustees of the Mohammed Bin Rashid Al Maktoum Creative Sports Award, also presented medals to the newly appointed MBR Sports Creativity Ambassadors: UAE's Omar Al Marzooqi, winner of an individual showjumping silver medal at last year's Youth Olympic Games in Argentina; Saudi Arabia's Mohammed Al Assiri, winner of a karate gold medal at the 2018 Youth Olympic Games; Ahmed Elgendy of Egypt, who confirmed his status as one of the best young pentathlete in the world by winning gold at the 2018 Youth Olympic Games; Tunisia's Ines Boubakri, who became the first Tunisian fencer ever to win an Olympic medal when she won bronze at the 2016 Games; Moroccan Fatima Zahra Abou Fares, who entered the record books last year when she became the first Arab to win a taekwondo gold at the Youth Olympic Games; and Ahmad Abughaush of Jordan, who won the 68kg taekwondo gold at the 2016 Olympic Games, becoming his country's first Olympic medal winner.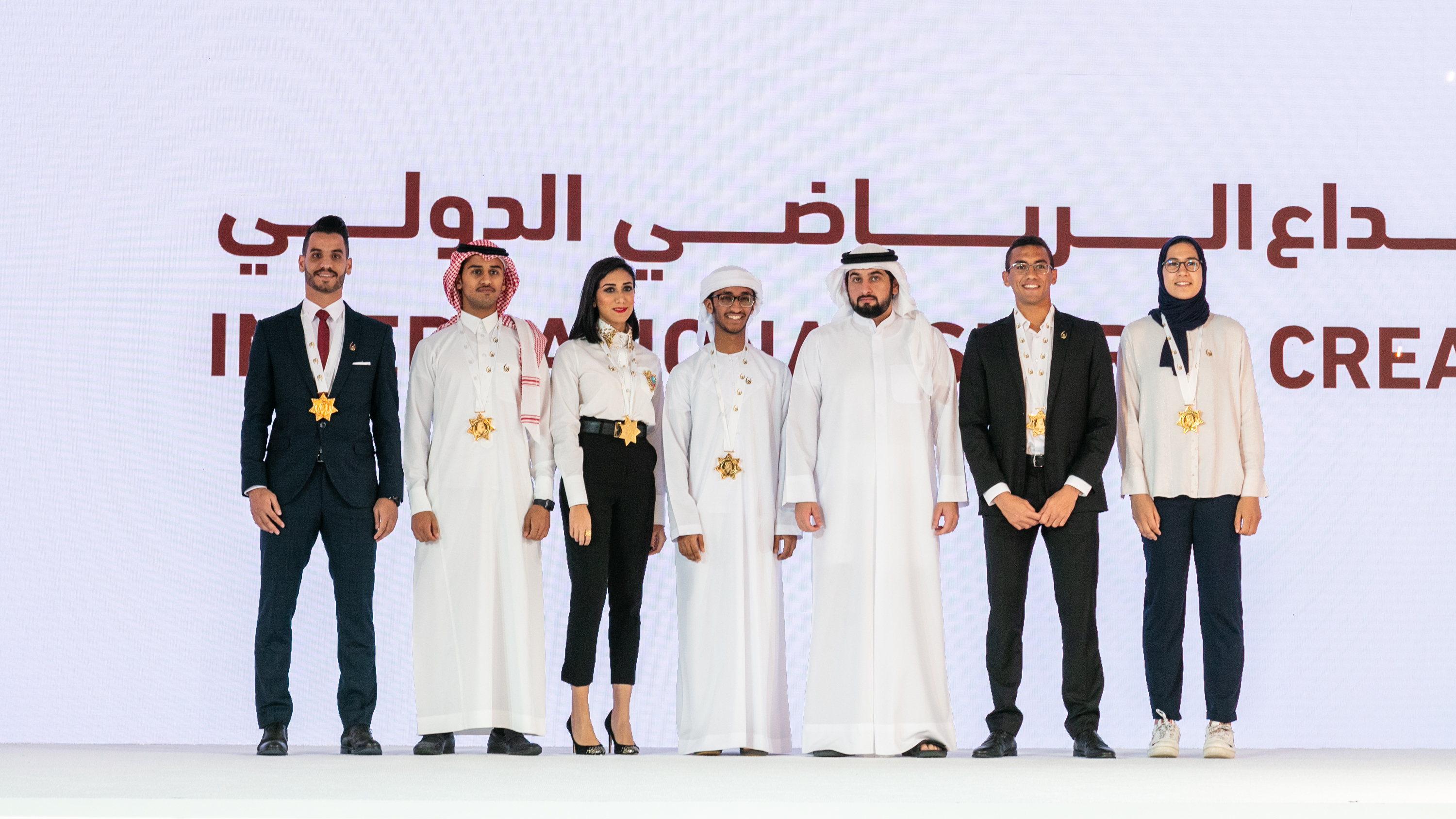 These budding young Arab athletes, who also shared their memories in a session titled "Creativity in Sports", have been bestowed with the title of MBR Sports Creativity Ambassadors to inspire and encourage them to continue their march towards success, especially at the 2020 Tokyo Olympics next year.
His Highness Sheikh Hasher Bin Maktoum Bin Juma Al Maktoum, President of Tennis Emirates, was also present at the Conference along with Sheikh Abdullah bin Hamad bin Saif Al Sharqi, President of the Emirates Bodybuilding and Fitness Federation, HE Saeed Hareb, Secretary General of Dubai Sports Council, and HE Aref Al Awani, Secretary General of Abu Dhabi Sports Council, HE Issa Hilal Al Hazami, Secretary General of Sharjah Sports Council (SSC), Major General Nasser Al Razooqi, President of UAE Karate Federation and Vice President of World Karate Federation; and Major General Ismail Al Gergawi, President of the Arab and UAE Basketball Federations.
Alongside the Conference, HH Sheikh Ahmed Bin Mohammed also witnessed the signing of a Memorandum of Understanding between Mohammed Bin Rashid Al Maktoum Creative Sports Award and Nakheel and WETEX, the Dubai Solar Show, who will be strategic partners of the 11th edition of the awards, and Dragon Oil, who have come on board as gold sponsor of the Awards.
Speaking at the Conference, HE Kirsty Coventry said sports is the best tool for spreading the values of tolerance and peace throughout the world and called for the separation of sports from politics.
Coventry cited the example of the late South African President Nelson Mandela's effort to unify the country following South Africa's success at home in the 1995 Rugby World Cup.
She said: "Sports has a unique power that brings people together and it can be used in a positive way to bring communities together. At the same time, it is also exploited by some to spread messages of hatred and violence. This is unacceptable and contrary to Olympic principles and values."
Daniela Bas added: "Sport is all about friendly antagonism where all the animosity is shrugged off at the end of contest."
(Press Release from Mohammed Bin Rashid Al Maktoum Creative Sports Award)